Examples of Likeness Faeries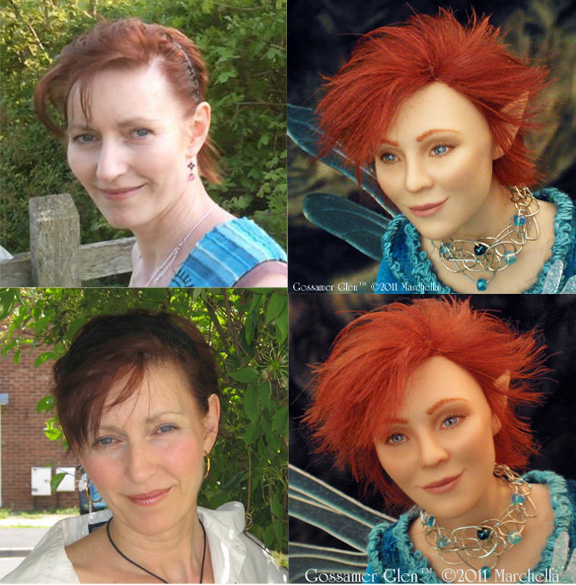 Anne Faerie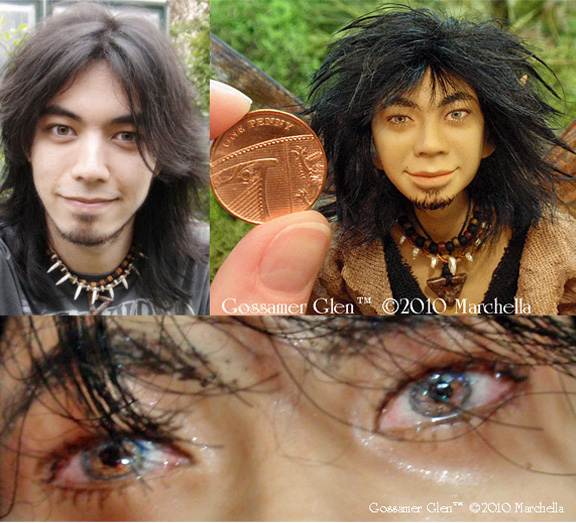 Wyld Elven Faerie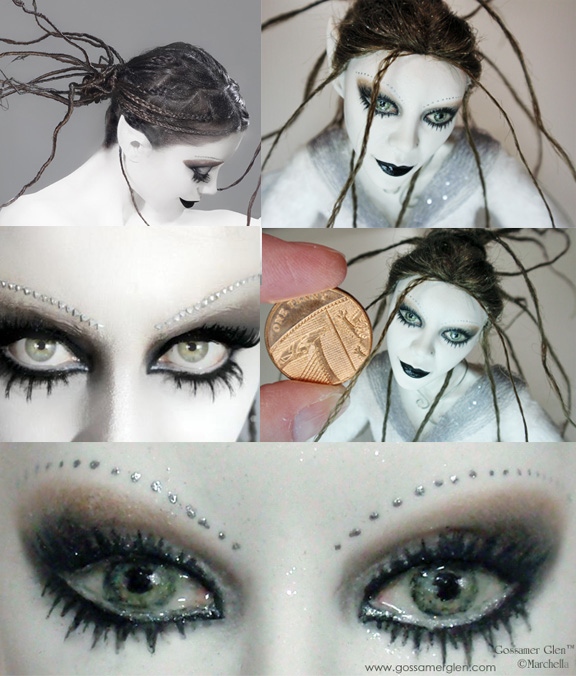 Freyia Faerie
Click above images to see larger views
The second type is the "likeness" type, like the Freyia, Wyld and Anne faeries. These are based more on a likeness, but they WILL NOT be exact replicas! I try to capture the essence, but that is what it is, the essence with some resemblance. It is my interpretation of what might happen to someone if they stumble into Gossamer Glen and become a faerie. And like all Gossamer Glen faeries, they will be long and slender and have only 3 fingers! I don't do busty, curvy or teeth! Please be aware...if I don't feel that my style of sculpting will do justice to the likeness, I won't accept the commission. My style doesn't fit everyone.
This type could take up to 8 weeks. They are much more labor intensive. The cost can range from $1,200.00 to $1,800.00 USD.
Terms and Time Lines
I require 50% of the agreed upon price at the start of the commission. This deposit is non-refundable. The remaining 50% is due when the faerie is finished, prior to shipping. Failure to pay remaining 50% when faerie is finished will result in the loss of deposit and loss of faerie. Photos from every angle are taken so you'll be able to see her once she is finished...unless you'd prefer to be surprised. I've had people who do not want to see their faerie before they open their box, so I can do it either way! I will send progress reports along the way, but I do not send photos. I do not show my work in progress. That's between me and the faeries! And it would spoil the magic!
Please be aware, I work with the materials that are available to me, that work with the scale in which I work. The fewer specific requests you have, the better the outcome will be. For example, if you'd like black wings, no problem, but if you'd like black lace wings, that's a problem! Lace will not work with my method of wing making. I can create something that looks "lacey", but actual lace is too course to use. I have been creating Gossamer Glen Faeries for 18 years. I know what works and what doesn't. It's best if you trust this process! I won't accept a commission with too many restraints or specifics, nor will I attempt to reproduce a faerie that I've already created. It's not possible. They are each unique beings. However I am willing to work with you to ensure that we can find the unique faerie being that is waiting to be manifested just for you. It is helpful to know which faeries, that I've created, that you are drawn to, and why. This gives me an idea and a starting place to create your unique faerie. If you are interested, or have questions, please contact me.
Please note...times given are approximate. It could be less, it could be more! Faeries have their own time lines!