~ Featured Faerie ~
This faerie is inspired by the real, live, magical and enchanting faerie muse-ician, Freyia. Visit her at...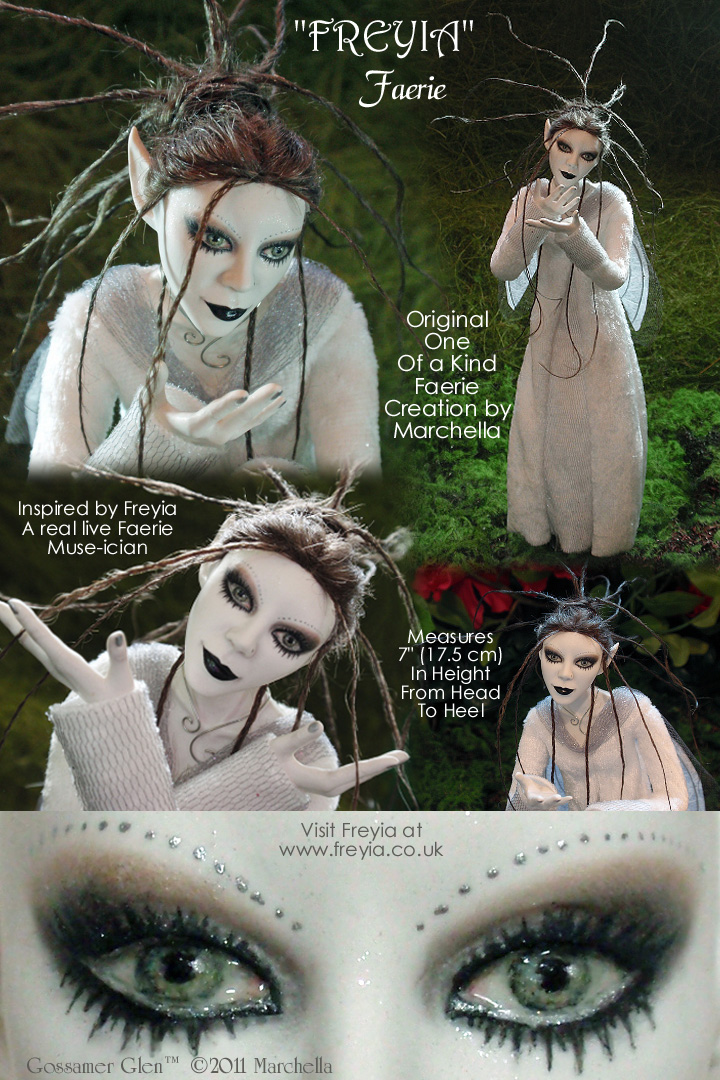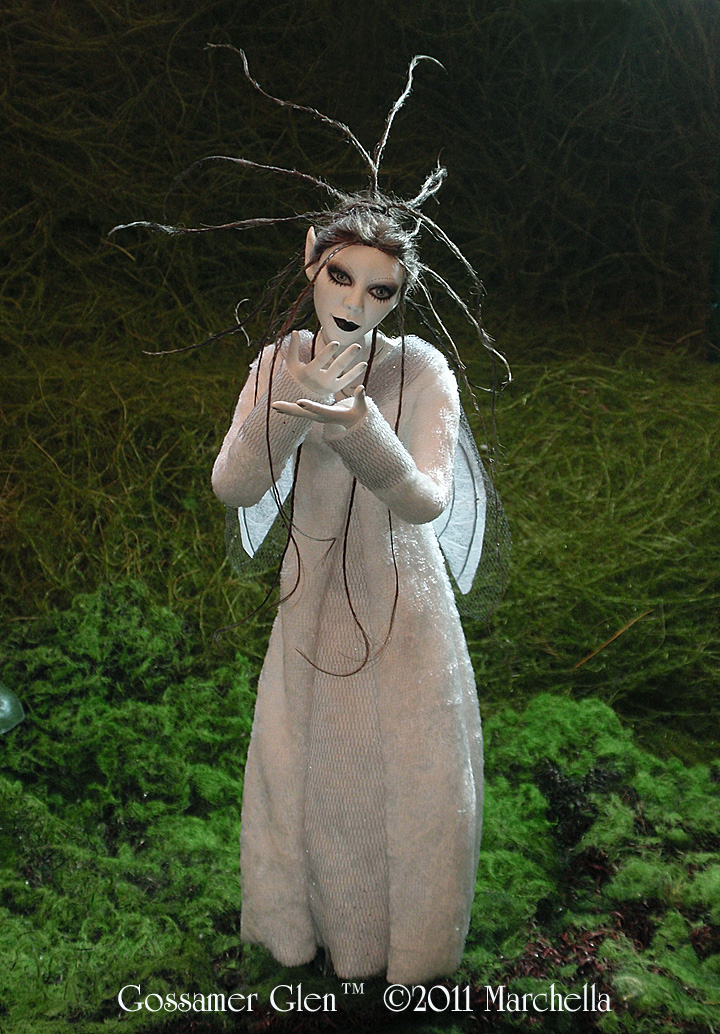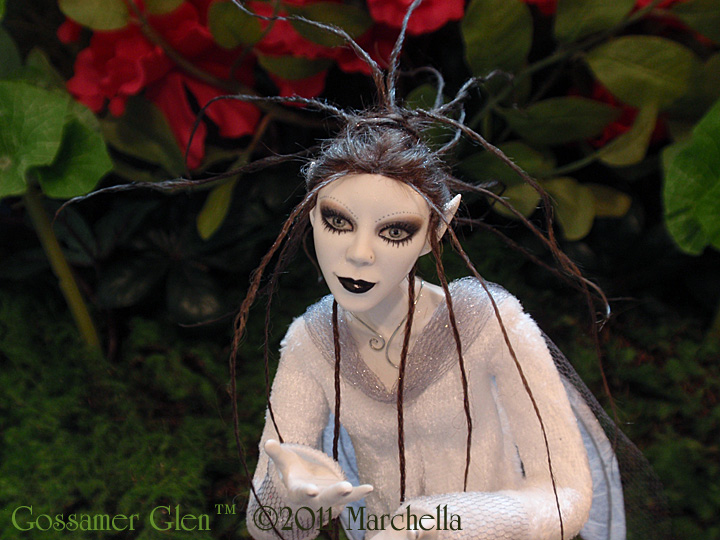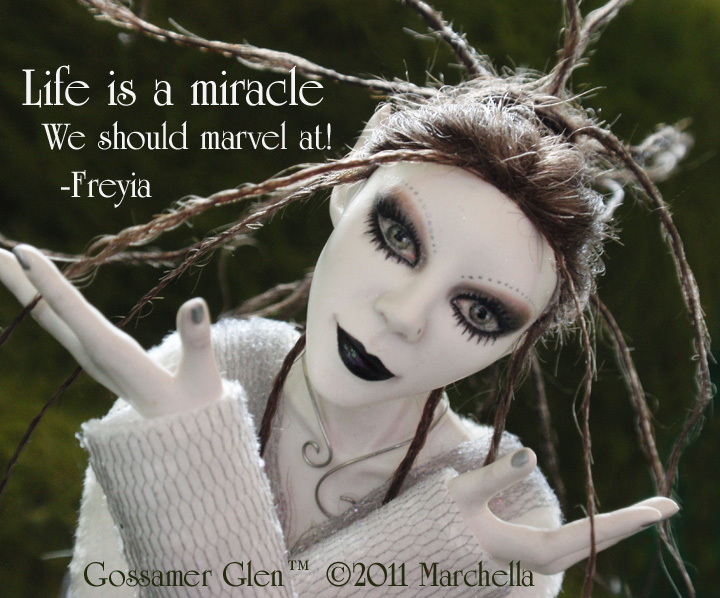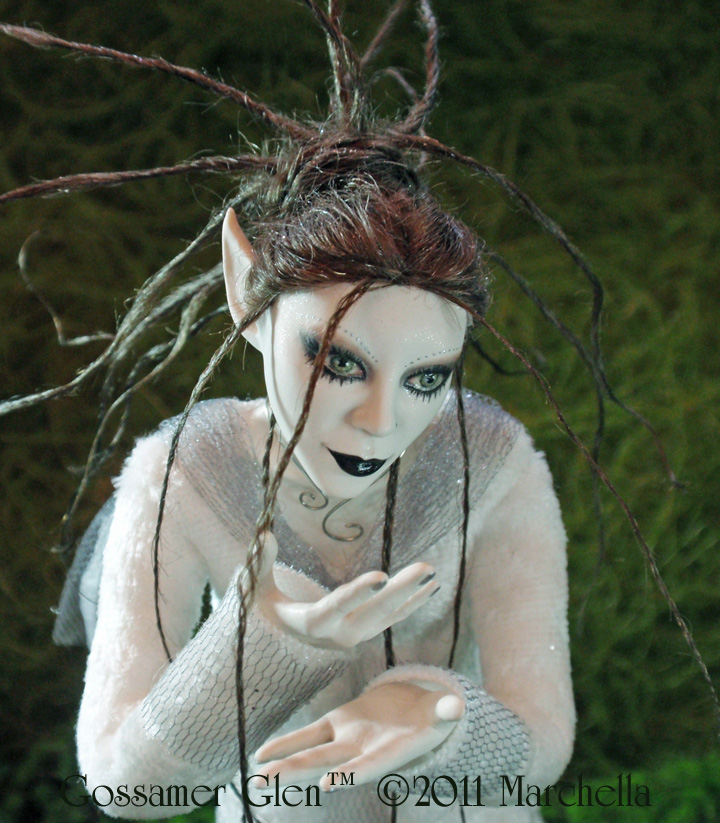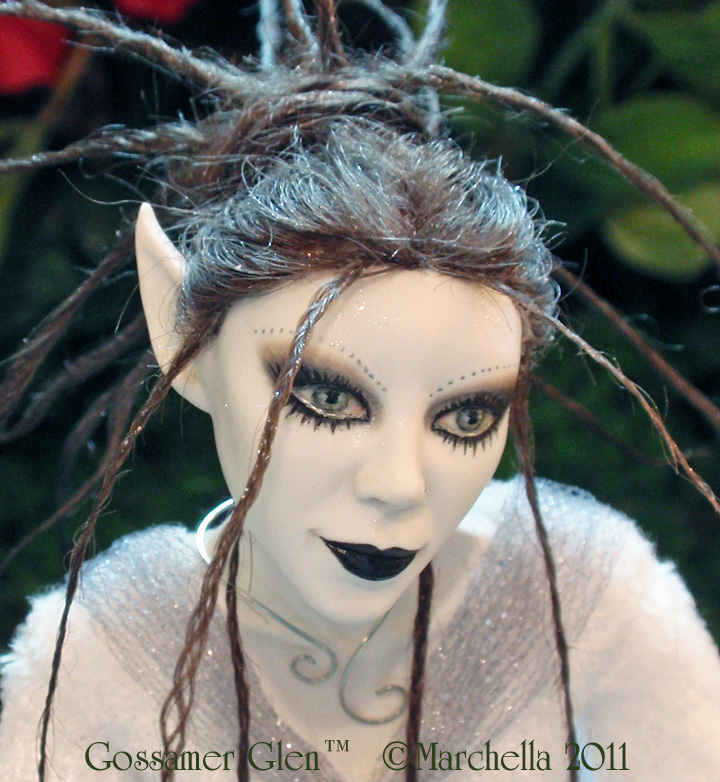 Greatly enlarged to show detail. A penny will cover entire face.
"Freyia" Faerie is another original, one of a kind faerie creation from Gossamer Glen™, created by internationally renowned fantasy artist Marchella. She measures about 7" (17.5 cm) in height, not including hair. The Faeries of Gossamer Glen are exquisitely detailed and unique in their designs. And distinctly different in their appearance. One of their many defining characteristics is that they have only three fingers. That, along with their unique shimmering skin tones, pointed toes and expressively large eyes, gives them a look all their own. Enchanting, magical and other worldly. These are the fantastical Faeries of Gossamer Glen.
Thank you for visiting.